Discover the Region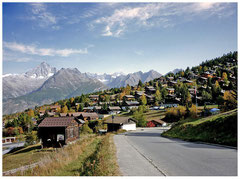 The mountain village Burchen is located on a sunny terrace in the Valais at about 1,500 m above sea level. Situated just twelve kilometers from Visp, you will reach the 758-population village by car or bus very easily and quickly.
Nestled between the Alps and the Rhone Valley, you can enjoy a fantastic view and explore the beautiful landscape.
Burchen, where the birch gave his name, has a good tourist infrastructure. Nevertheless, it has retained its charm as an authentic and original village of the Valais.
Discover the village Bürchen and the reliable harbinger of spring: The Light Flower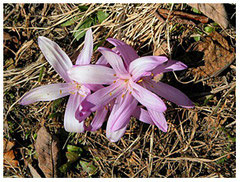 Every year between February and late April the Light Flower blooms in the meadows around Burchen. This beautiful flower is very rare to find, in Switzerland only in the Upper Valais, in the region around Burchen.
The light flower is often confused with the crocuses. Only connoisseurs know the difference between the two plants and are aware of their rarity.